Adoptable Dogs
Age: 11 years
Gender: Male
This is Dante. He is 11 years old. His family was no longer able to keep him and with great sadness they surrendered him to LIGRR. He is a nice guy who enjoys the company of people. If you want to help this real sweeheart please let us know.
Age: 8 Years and 10 Years
Gender: Female and Female
Goldie and Daisey are mother and daughter 8 and 10 years old. Their owner passed away and these sweet girls are in need of a new home. They are gentle girls who have a lot of love to give.
Age: 10-12 Years
Gender: Male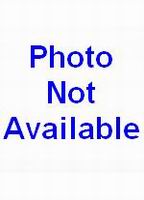 Ashur is a 10-12 year old male. He is a sweet boy who found himself in a bad place. He needs a home where he can have love and the feeling of a true family.
Age: 19 Months
Gender: Female
Amber is 19 months old. In her short life she has lived in a house where she did not have any access to the outdoors. She has had a litter of puppies but has not learned anything about housebreaking. She is smart and will learn quickly with a family that can be structured and patient with her. She is an absolute love.
Age: 8 Months
Gender: Female
This is Charlotte she is 8 months old. She lived in a home where she was not allowed to have access to the outdoors. She is a little nervous at first but really loves to be pet and cuddled. She is not housebroken and needs the company of a male dog to learn how to enjoy doggie play time.
Even if the dog of your dreams is not currently on our site, we get in new dogs every day. Before you know it we will have the dog you have been looking for.