Adoptable Dogs
Age: 9 years
Gender: Male&Female
Mr. Magic and Missouri are brother and sister. They are 9 years old and have spent their lives together. They are loving, sweet and gentle. If you are interested in these 2 great dogs please let us know.
Age: 9 years
Gender: Female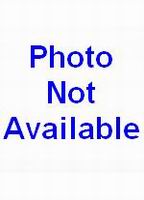 Princess is a 9 year old female. She is a sweet and gentle dog. She has some allergies which we are addressing at this time. Please open your heart and your home to this lovely girl.
Age: 11 years
Gender: Male
This is Dante. He is 11 years old. His family was no longer able to keep him and with gret sadness they surrendered him to LIGRR. He is a nice guy who enjoys the company of people. If you want to help this real sweeheart please let us know.
Age: 4 Month
Gender: Female
Angel is a 4 month old female. Her family discovered that they were allergic so she found herself in need of a new home. Please contact us if you think you can be that home.
Even if the dog of your dreams is not currently on our site, we get in new dogs every day. Before you know it we will have the dog you have been looking for.